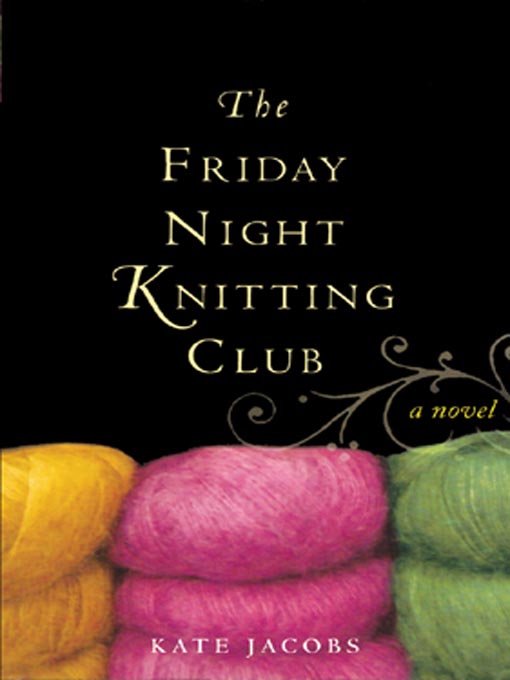 Thank you
Shanda
for getting this book off my
TBR list
and into my hands! I read this one on vacation this weekend with my husband. It is the perfect light read for a long weekend.
The story follows Georgia, a single mother, who owns a yarn boutique in Manhattan. On Friday nights a group of women, old and young, come together in the store to work on their projects, and become friends. They see each other through life's up and downs, and despite their varied backgrounds, form a bond that can't be broken.
It was kind of obvious that this was Kate Jacobs' first novel. The beginning was a little rough, her transitions were not-so-smooth, but she told a good story and I was emotionally invested in (some of, but not all) the characters. And, if you happen to knit (which I don't) I would say you should definitely check it out.